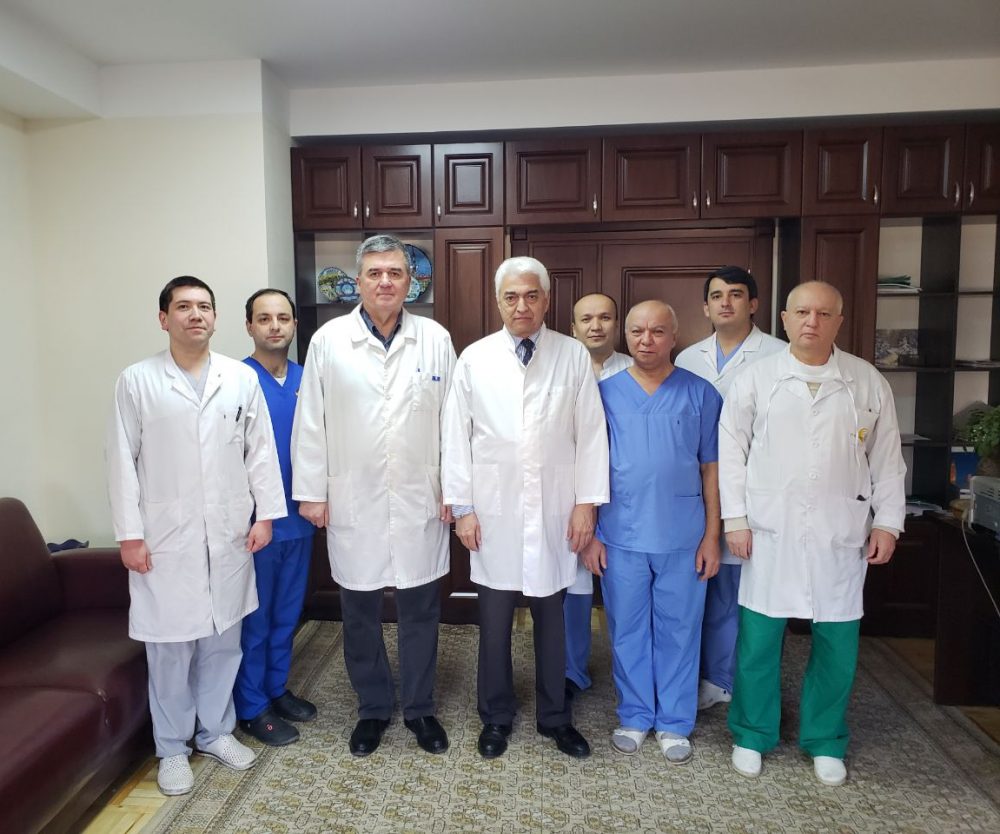 Urology Department is the part of the leading medical university of our republic and its clinical base is the best urological clinic of Uzbekistan – Republican Specialized Scientific-Practical Medical Center Of Urology.
STUDENTS OF UROLOGY DEPARTMENT:
UNDERGRADUATE (BACHELOR)

For undergraduate TMA students, classes in the subject of Urology are conducted in the following directions and faculties:
> Treatment;
> Medical and pedagogical work;
MASTERS
Training in the direction of Urology in TMA Master's Degree is held at the Department of Urology for 3 years.
Information on admission to the magistracy in 44 directions of study
OUR JUNIOR/SENIOR RESEARCHERS

Urologists can continue their research activities in our department
Documents for admission to the Institute of Senior and Junior Researchers in the 2018-2019 academic year
Young urologists' course

Our department has special courses for young urologists, training courses for students of TMA who are interested in urology. Here, future urologists are given additional theoretical and practical studies in urology in more depth. Information about the course and members of the group are presented below.
> Course info